News — Ten Sisters Easy Piecing Grid
• Book • Coming Soon • Ten Sisters Easy Piecing Grid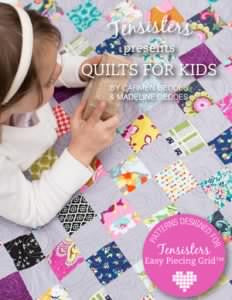 Tensisters presents "Quilts for Kids". This new Easy Piecing book is on order. If you are interested in this book and want to reserve a copy, please email the shop at jjwquilt@cyberlink.ca.  
---
• Ten Sisters Easy Piecing Grid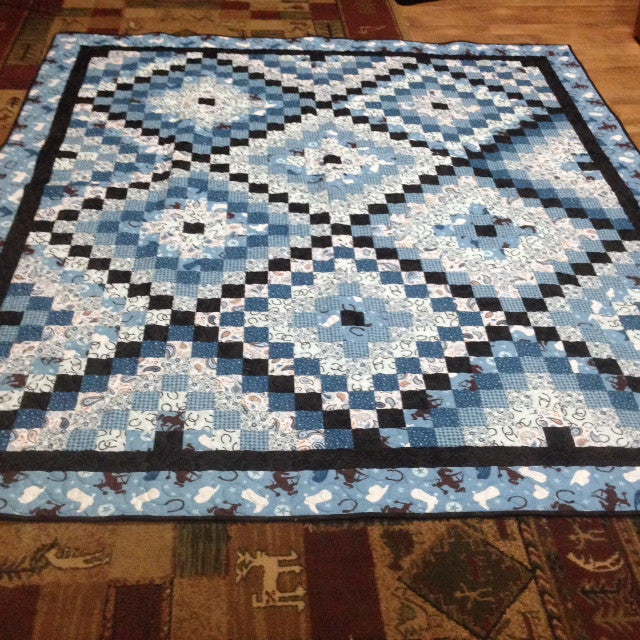 I love postage stamp quilts ! However, working with those small pieces of fabric can sometimes be a challenge. Several years ago I met a great quilt instructor by the name of Carmen Geddes. She developed  a product  called " Ten Sisters Easy Piecing Grid" that makes creating these type of quilts so easy. And as a bonus you don't need to pin and all your points  meet.  The grid comes in 3 different sizes. (1", 1 1/2" and 2"). I love this product and wanted to do a little experiment to see how using the different sized grids would effect the size of my quilt. So...