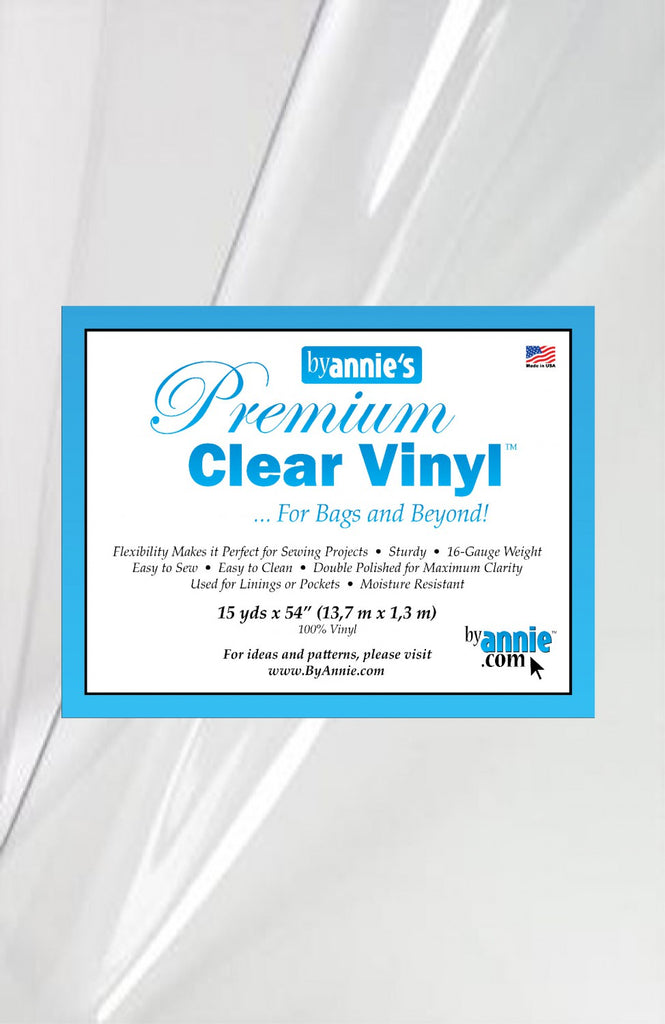 byannie
Premium Clear 16 Gauge Vinyl 54"
This flexible, yet sturdy 16 Gauge Vinyl 54" wide is double polished for maximum clarity.
The vinyl is easy to sew through and can be used for linings or pockets in organizers, purses, bags or wallets. Plus the interleaving paper helps keep it from sticking to your sewing machine and makes it easy to sew when you are cutting.
There is no reason to worry about spills as this vinyl is water resistant and can be wiped clean with a cloth. This vinyls flexibility makes it great for sewing projects.
Sold per half meter
---
Share this Product